A Community and Resource Site for Stroke Program Coordinators and Emergency Room Nurses
---
Process Improvement Pathways
---
Explore an educational journey that will take you and your team through multiple stroke scenarios using best practice recommendations and the ability to download resources to share with your team.
TeleStroke & TeleNeurology Resources
---
Access TeleSpecialists' comprehensive library of stroke tools, best practices, case studies, education, improvement process recommendations, videos and more!
Stroke & Neurology Discussion Boards
---
Are you looking for ways to improve your stroke program? Do you have a question you want to pose to your peers? Join our discussion boards and chat with colleagues across the country, including TeleSpecialists' Quality Program Specialists.
Advantages of Registration
---
As one of the nation's leading TeleStroke and TeleNeurology service providers, TeleSpecialists has amassed a comprehensive collection of tools and best practice recommendations for stroke and neurology teams. Our 200+ partner hospitals range in size from 25 to over 1,000 beds; rural and urban; coast to coast.
Take advantage of our experience and resources to help improve your facility's KPIs.
Engage with nurses across the US to share best practices or advice in themed forums, facilitated by our outstanding TeleSpecialists' Quality Program Specialists
Utilize our process improvement journey documents
Stroke Coordinator Resources
---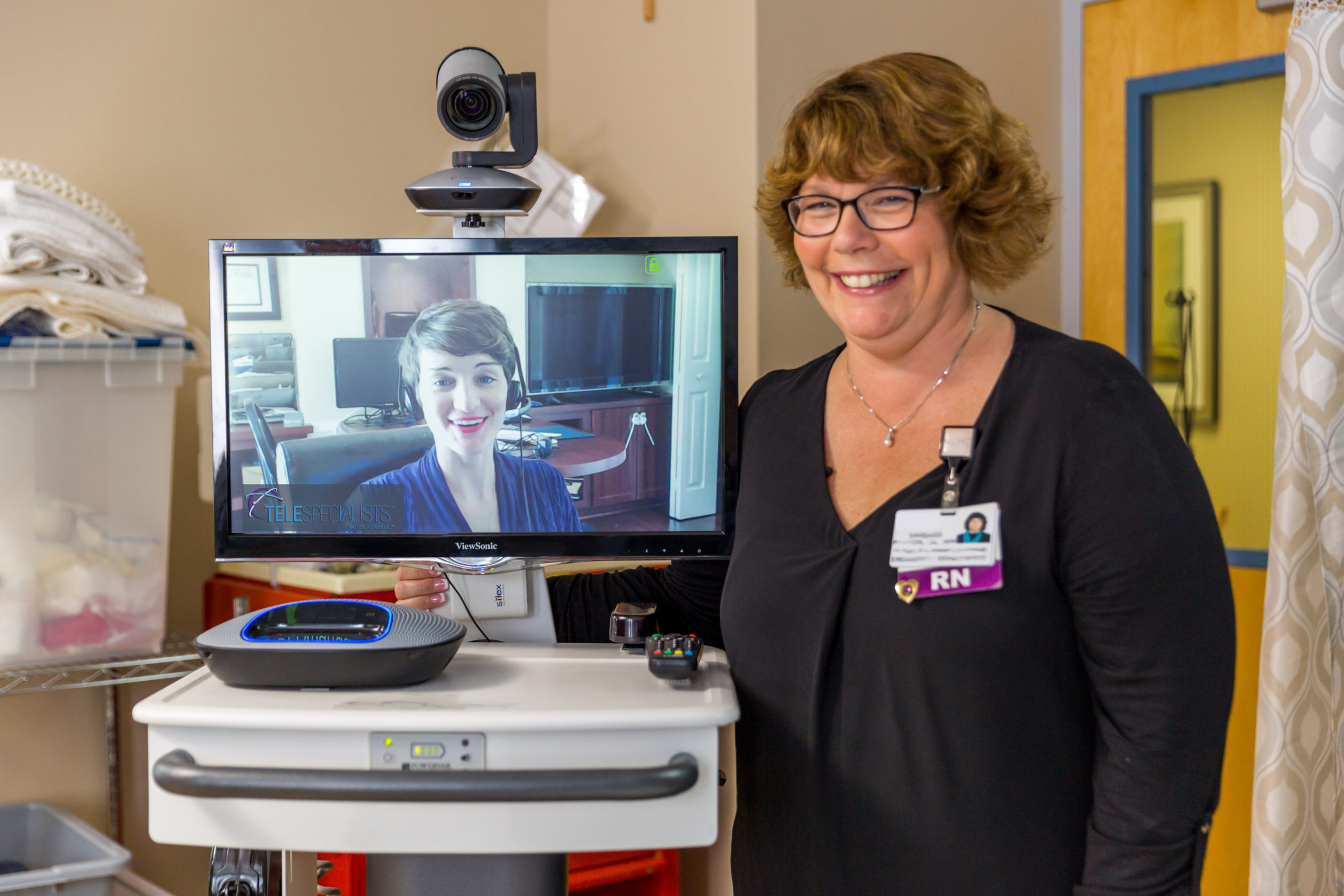 As the premiere TeleNeurology provider in the United States, TeleSpecialists is happy to provide many of our outstanding stroke tools, best practices and educational videos we use with our partner hospitals to help improve stroke care throughout the country. We realize every facility is unique, and our team of Quality Program Specialists (QPS) can help provide ideas and best practices that have been successful in similar situations. Our QPS team is made up of Registered Nurses with extensive stroke or Emergency Department experience.
So take advantage of the many resources and forums on this website. It was designed for YOU by experienced stroke experts who have been in your shoes!
Our dedicated stroke experts are the best in the business. TeleSpecialists has one of the lowest Door-to-Needle (DTN) times and highest thrombolytics utilization rates among TeleNeurology groups. In fact, 2020 was a banner year for decreasing DTN while increasing consult volume, and 2021's data is tracking for continued improvement.
Our 70+ board-certified US-based neurologists conduct over 12,000 consults per month
Average Physician Response (on-screen) Time: below 4 minutes
Median Door-to-Needle time is consistently below 45 minutes
Our physicians stay on-screen 100% of the time